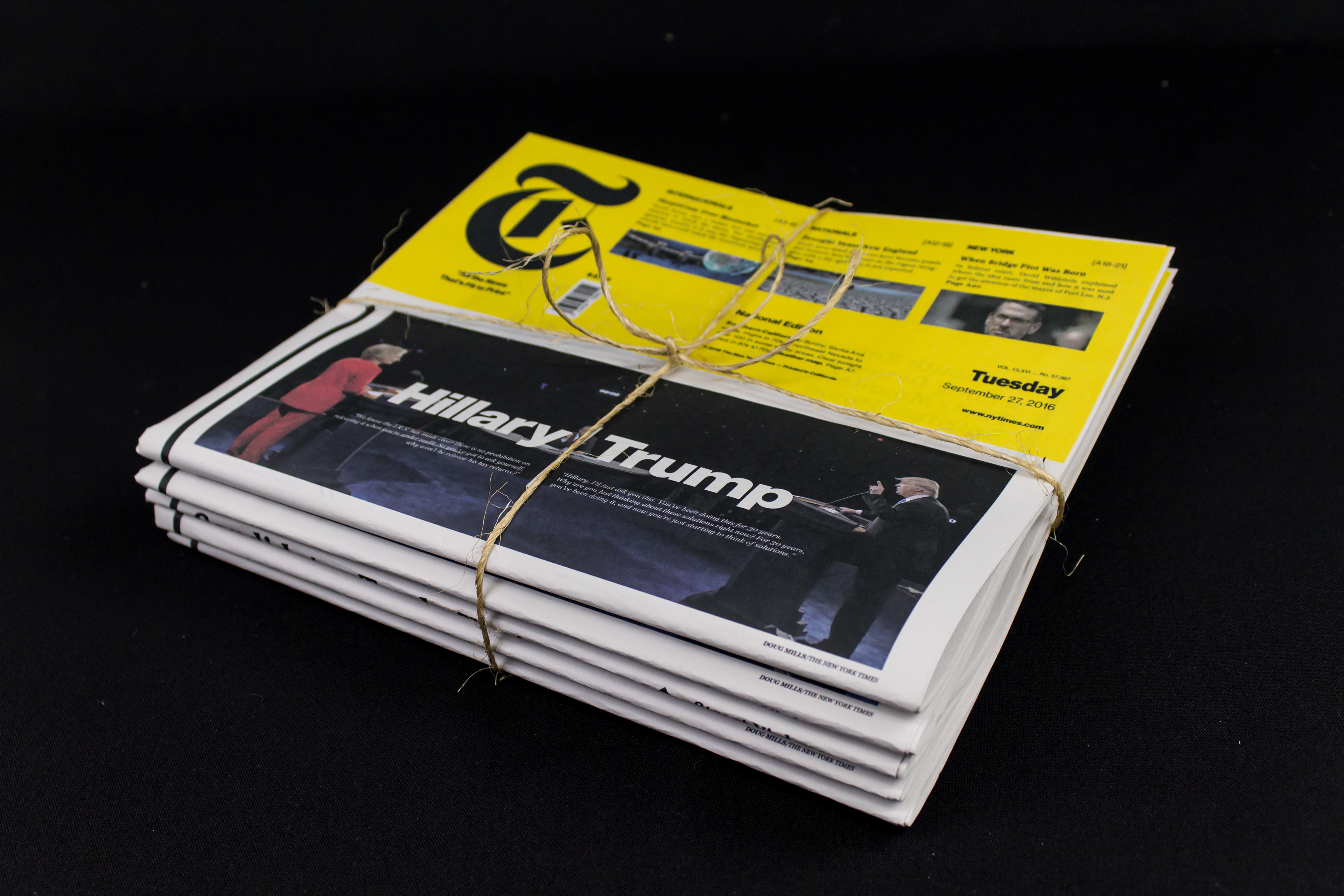 The New York Times Redesign
The New York Times is one of the most prestigious news publications in the world. Yet, their newspaper layout is cluttered with articles and information that makes it hard for readers to engage. I took the opportunity and offered my take on the redesign of the newspaper to make it bolder, clearer and easier to navigate. 
The NY Times masthead is simplified into the blackletter T, giving more real estate to other information. Headlines and section titles are increased in size to better grab reader's attention. A black bar running on the side of the articles, which mimics the blackletter typeface, acts as a divider between them. The yellow is added as a finishing touch to create contrast between the different visual elements of the newspaper.