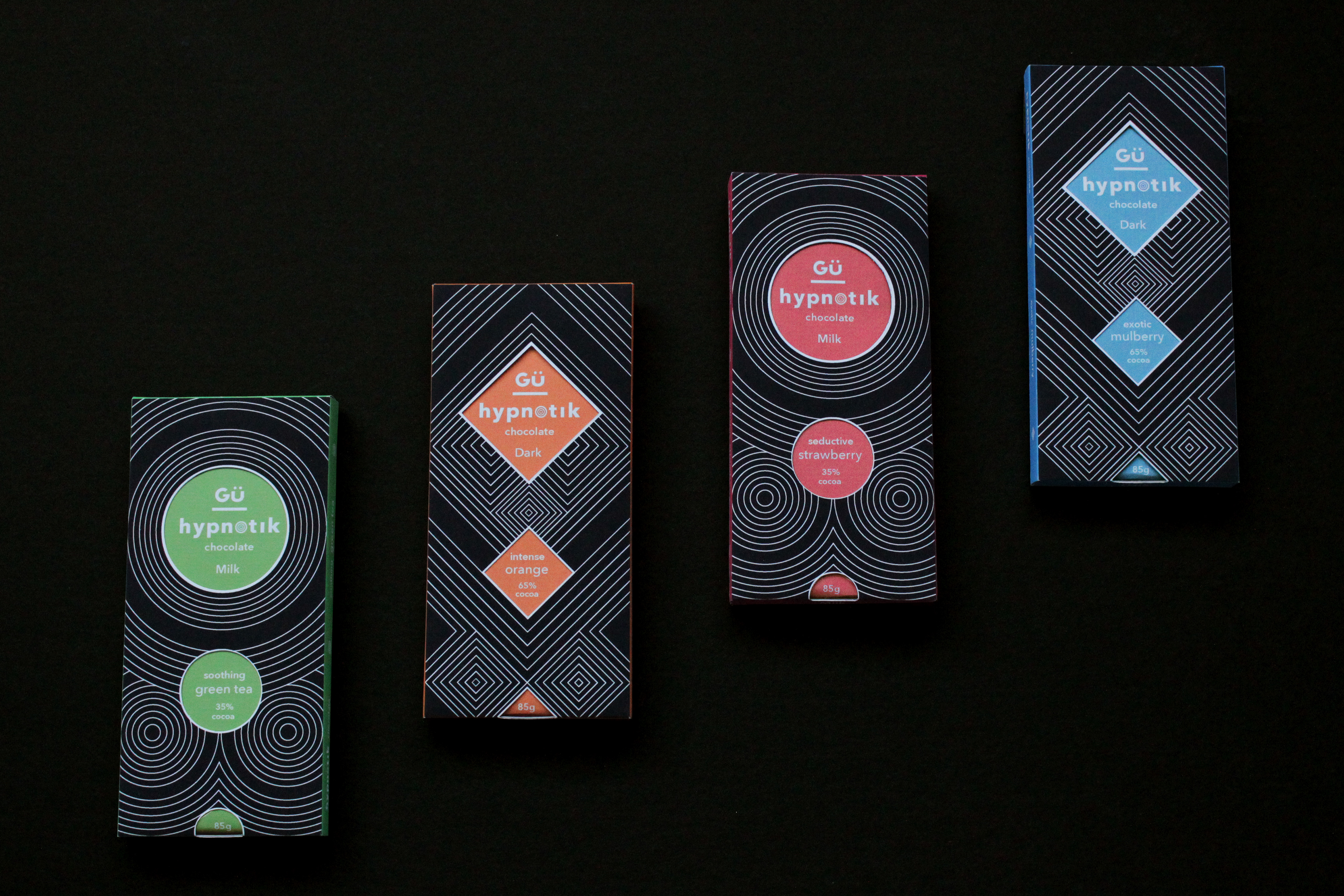 Hypnotik is a conceptual chocolate brand, conceived based on the idea of using optical illusion, 
bold 
graphic and
vibrant colors to create a packaging that would "hypnotize" and attract a consumer's attention. It is intended to be a new product line for the British chocolate company GU. 
Using simple geometric shapes - the circle and the diamond shape - I created an identity system for the two types of chocolate that are offered, which can be further expanded by adding a variety of flavors to each of those types.
Disclaimer: this is a project done for a graphic design course and has no affiliation with the actual brand.